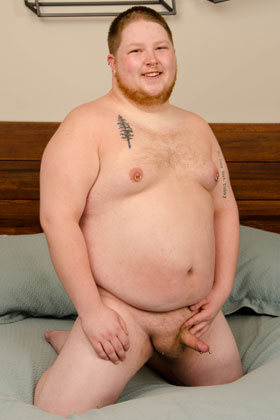 The football linebackers at my college were always the ones that made me turn my head: big, beefy guys who often proudly swaggered their bellies across campus. I was (and still am!) a sucker for a round gut and a big ol' bubble butt; the kind you only see on bigger boys.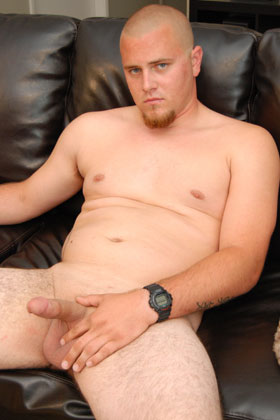 Some of you might be familiar with my other porn site. I've worked in the adult industry for about 11 years, shooting str8 guys for that site and periodically sneaking a husky guy into the studio to indulge my own tastes.
Little did I know that there are plenty of other guys out there (presumably, like yourself) who wanted to see these dudes strip down, too! It was a colleague, also in the adult biz, who pushed me into finally getting this site off the ground.
Most of the guys on this site are shedding their clothes on camera for the very first time. Some were nervous. Some, decidedly not nervous. And some discovered that they were secretly turned on by the thrill of being naked while I pointed a camera at them.
A lot of the guys you'll find here are str8, or as I like to say, live a str8 life from day-to-day. There are plenty of shades of grey in sexuality these days, though, and even str8 guys are willing to blur the boundaries occasionally to see how us guys get things done. You'll see some guy-guy experimentation, for sure. Especially as things move forward!
I hope you enjoy watching these guys as much as I've enjoyed shooting them.
~ Jason