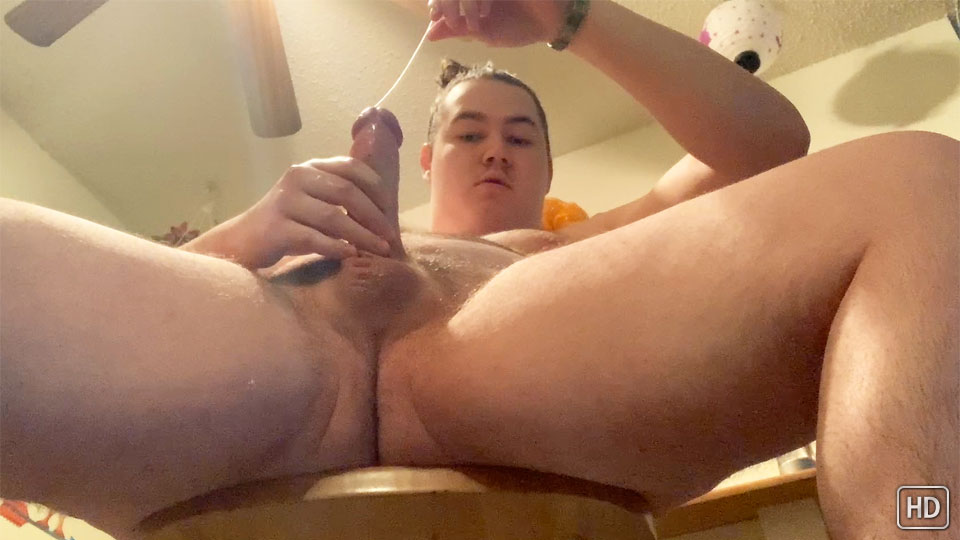 What's a guy to do after being stuck at home for months? Get naked and make more videos!
Big T fell off the radar for a while, but got in touch last week to see if he could help entertain us during the ongoing Covid mess. I mean, really... who would say no to seeing this beefy fucker crank out another load?
Big T is getting better and better at making some hot vids. This one nearly made me fall out of my chair when I saw the "ass munching view" that he recorded it. Good god, to dive into that crack!
I was quickly skimming his video the first time watching it and about halfway through, saw Big T with a big smile on his face. Rewind. What was so funny? He was grinning and commenting to the camera about the river that was leaking from his cock.
"That's a lot of pre-cum and lube," he says with a chuckle, between the deep moans and groans while stroking.
One thing I've always loved about Big T's videos is the build-up. And this one is top-ranker. He leans back, cranks on his rod until finally pointing his cock at the camera and blasting a load right at us!