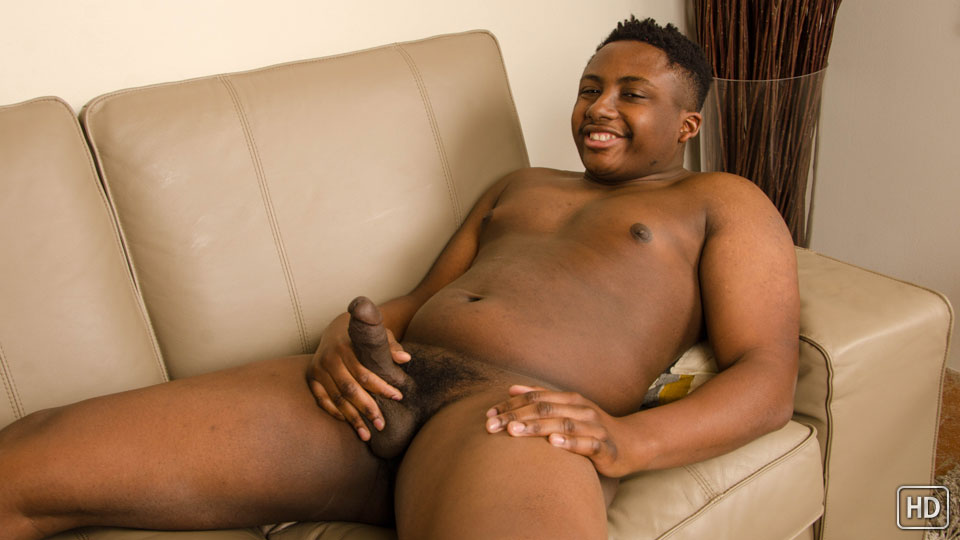 Roger recently moved to So Cal courtesy of the military. He'd been thinking about getting into porn for a couple years, but most of the smaller cities back east he'd lived in don't exactly have a thriving industry. Once he hit ground zero he started looking around online, found the site and sent in an application.
With Roger's build, I'd have guessed him to be more of a wrestler; he's got a thick 5' 9" body. Turned out that, although he'd played football, martial arts was more his speed.
Now 24 y/o, Roger said his friends wouldn't be too surprised that he was showing his cock to the world. They all know that he's a fan of swinger's clubs and is perpetually horny. He seemed to be the braver one among his buddies since he usually ventures off to the sex clubs on his own. He certainly didn't seem to shy for his first time in front of the cameras.
Roger showed up with a couple days of cum stored up in his balls and was itching to get that load out. After showing off his thick 7-incher he got the go-ahead and ramped himself up to a vocal and creamy cumshot that coated his belly.