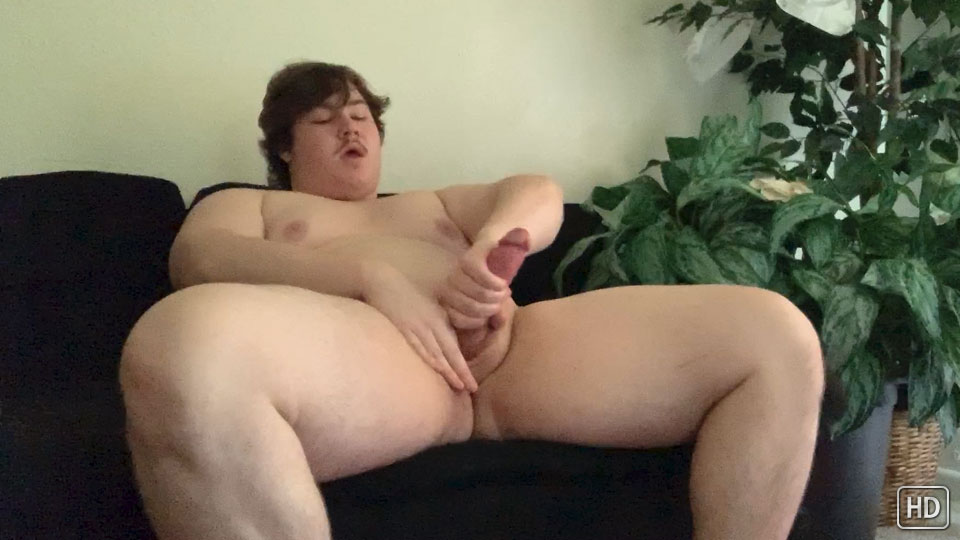 Big T got such a adrenaline rush showing off after his last DIY video that he asked if he could do another one. No problem here!
I gave him a few pointers for this one and he eagerly took the advice (one being to turn the camera the right way). I told him the fans would want to hear him moaning and groaning while stroking his cock -- it's a nice addition, for sure.
After edging himself for a while, Big T lay way back on the couch, spread his meaty legs and, at the last second, grabbed the camera to get a nice close-up of the cum as it spurted onto his belly.