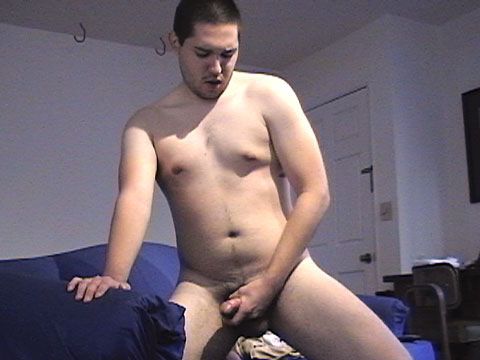 I was going through a hard drive and found this old school gem from the days when I had first started shooting. Nearly 15 years later, it's finally seeing the light of day!
David had run an ad on CraigsList looking for a girl to hook up with when he got an unexpected response to it, asking if he wanted to get into porn. His reply was quick and enthusiastic. In hardly no time he was at my door, ready to get naked. He'd even told his buddy about his audition debut.
As excited as he was, he was also pretty nervous about jerking off in front of a guy. After a minute, though, he was showing off like a pro.
Since David was so horned up, about halfway through the shoot he pushed himself a little too far and ended up busting a nut too soon. No problem, though. After a 10 minute break, he lubed up his cock again and bust a second load all over his belly.