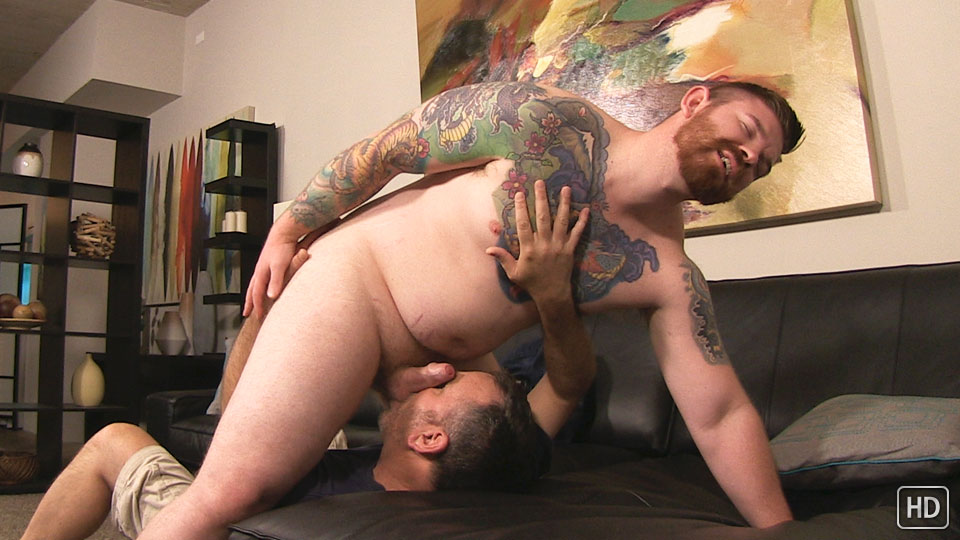 It had been quite a while since I'd heard from Steve, so it came as a bit of a surprise when he sent a text message a couple weeks ago:
"Hey! I'm gonna be in San Diego coming up. Wanna do another shoot?"
Turned out that he had gotten out of the military, moved back home and said that he was coming to San Diego to hook up with a girl he'd met online. Hmm. I wondered if there might be more behind that story, but either way... I wasn't about to say no!
Since returning to civilian status he'd grown out what I think is a sexy-looking beard. Ginger goodness. He'd also (again) been saving up for almost week, so 'horny' didn't begin to describe the vibe he had when he showed up. Once I got to work on his cock, we had to stop several times because he was going to cum too soon.
Steve's BJ scenes have always been a little extra hot since he really likes to put on a good show. This one, in my opinion, takes the cake. He grabbed my head and fucked my throat hard. At one point, I handed him a camera and let him be the director with a POV view of sucking his cock.
After nearly 30 minutes of edging, Steve was more than ready to blow. He stood up and mouth-fucked me for a few seconds before pulling out and shooting a massive load over my shoulder and coating my face with his load.