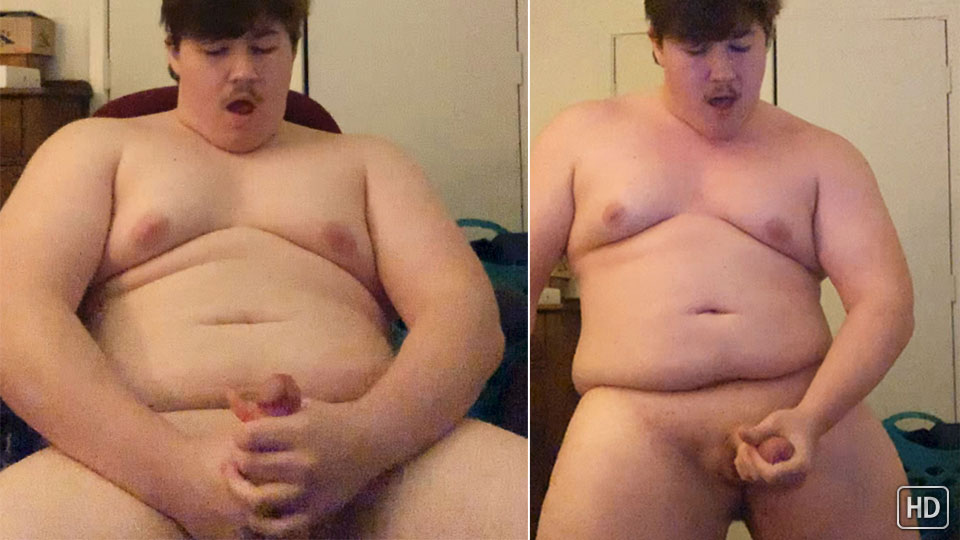 Big T had been toying around with the idea of getting into porn. After doing some searching online, he ended up on the site and sent in a modeling application.
He's a 19 y/o straight guy and was, naturally, wanting to do a scene with a girl. But, since he is located halfway across the continent, I offered a different idea: send in a DIY home recorded jerk off video. Big T was all for it.
For his first time as both actor and director, I'd say he did a pretty good job. Only (small) problem was that he forgot to turn the camera to shoot in horizontal mode. I think that much can be forgiven. (wink)
Big T's beefy body and super-thick thighs alone made my day. His cock is plenty thick, too. He certainly got into it, spitting on his tool to lube it up and fucking his fists like a pro.
And what a finish! Big T stood up and blasted a load that was one to be proud of, giving us a nice close-up of the pearly dabs that remained on his hand.