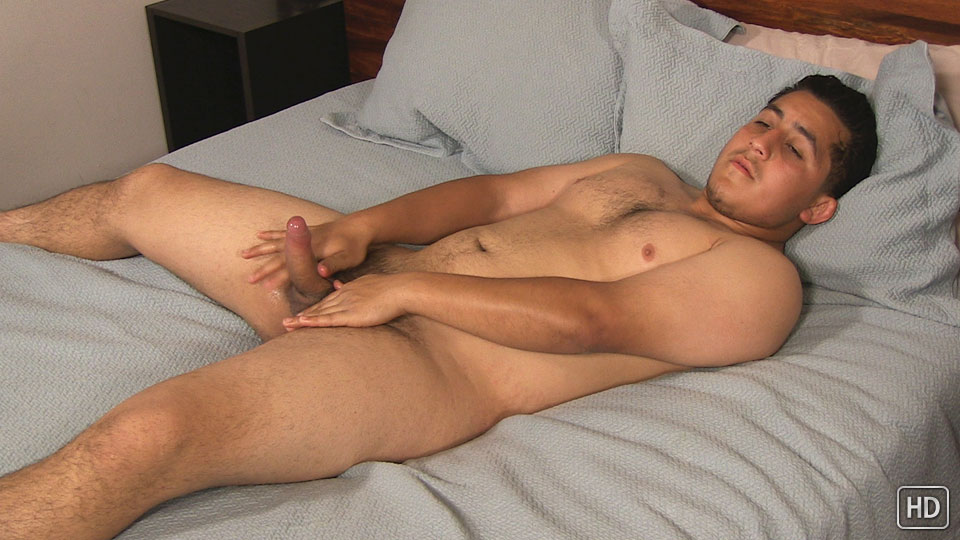 I'd barely gotten the cameras turned off after his shoot when Gustavo came out of the shower, towel wrapped around his waist, saying that he was still horny.
"See? I'm already starting to get another chubby," he said, pulling back the towel. "Is it okay if I bust another nut?"
Typically, I say that there are no dumb questions, but that one was kind of a no-brainer. So, I set up the cameras again, turned some porn on and let Gustavo go for round two.
He got into it, too, talking dirty to the chick in the video (like she could hear him), drizzling lube all over his cock and balls. Before long, he shot another load onto his belly.