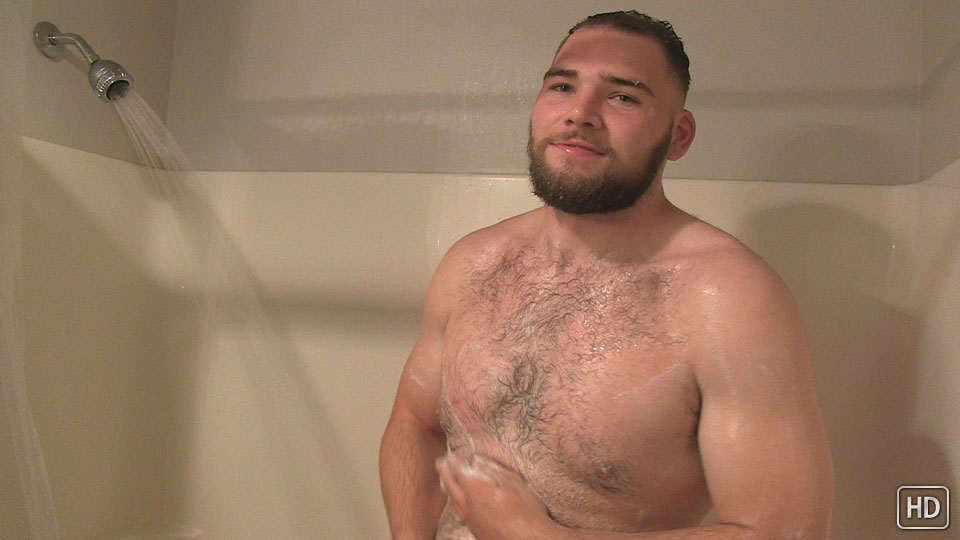 I'm not sure how this slipped by until now, but I just found a short behind-the-scenes clip from after William's BJ scene and thought I'd share.
William had headed off to the shower and I snuck in after him, camera in hand, to see if I could get a "real life" perspective on how he was feeling about his first gay-for-pay shoot. Turned out that not only did he enjoy it, but was planning to tell his buddy that he should come down and do a shoot, too!
You'll have to watch the video to get all the details, but we talked about all sorts of stuff, from how girls react to his mega-cumshots, to his thoughts about getting propositioned by guys on his webcam shows.
He's not a shy one. And after obviously having spent some time at the gym, he was glad to do some naked flexing in the mirror to show off his beefy, hairy bod.
Fingers crossed we'll be seeing him again, soon!