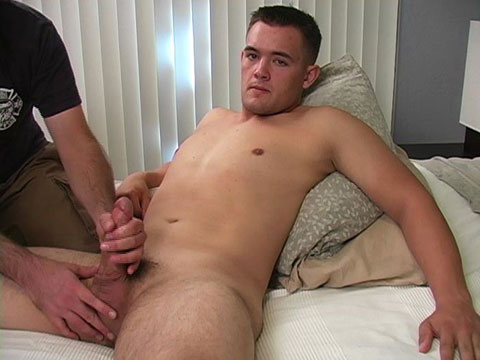 Beefy Marine, Hunter, is one of those str8 guys who is willing to give anything a shot at least once. So when he was offered some extra cash for a Helping Hand video, he signed right up for it.
I was a little afraid getting Hunter off would be a challenge, and you can bet my arm was getting sore toward the end. But after he busts, he tells me to keep going. Like there's a 2nd cumshot stored up in there. It turned out to be one big minute-long orgasm!
Hunter rated the "weirdness factor" of having a guy jerk him off an 11 out of 10. Based on the reaction of his stiff cock and intense cumshot, though, I'm pretty sure he enjoyed it.