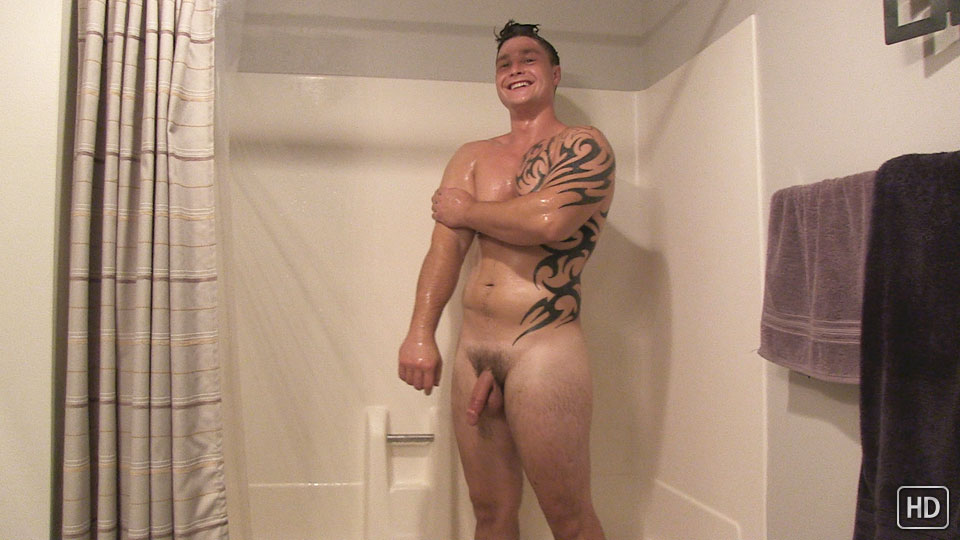 If you didn't pick it up in Jayson's personality during his solo interview, he's a bit of a squirrelly one. Of course, much of the stop-and-go from the scene was edited out, but when he said he was ready to go for round two, I kept the cameras rolling. He wasn't kidding about blowing a 2nd load.
After, it was off to the shower to rinse off all the cum when all sorts of stuff came up. From his gay friend who was waiting downstairs (and was curious to see Jayson's video), to what it was like getting his first handjob from a guy.
I asked Jayson how awkward it was on a 1-to-10 scale, and later when I mentioned his big dick, he countered by asking how big it was on a 1-to-10 scale. You'll have to tune in to hear the answers.
After the shower and a battery of questions, it was time for Jayson to take a big piss. All the fun you normally miss in the edited scenes. Enjoy!