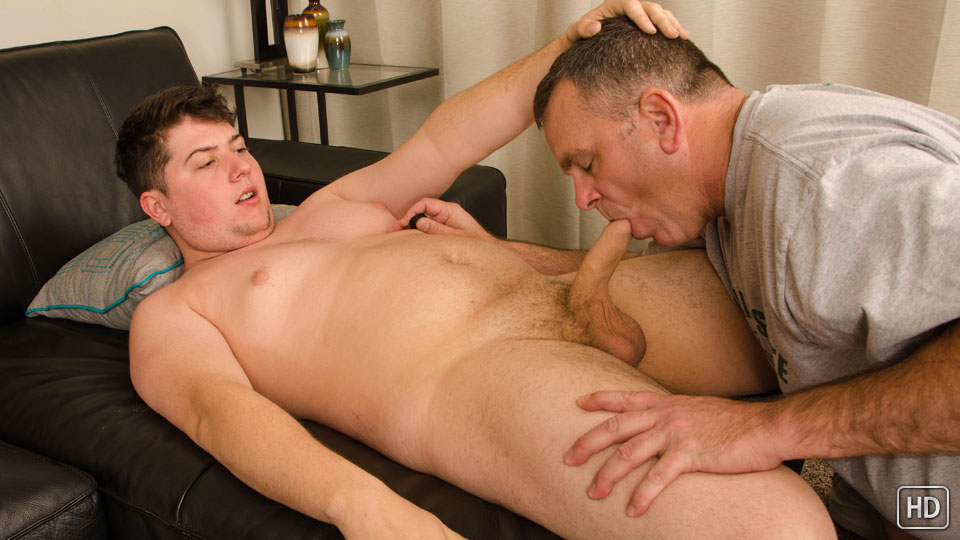 If Danny was nervous about getting a happy-ending massage from a guy for the first time, you can bet he was doubly nervous about getting a BJ from a guy. Alas, he finally decided to give it a shot.
He asked if there would be some porn for him to watch in the background while we were shooting, but spent a lot of time with his eyes shut, head rolled back and fantasizing... about what? We'll never know.
Whatever was going through Danny's head during the shoot, it worked at the end. The cumshot came quicker than I think either of us expected. Danny lay on the couch and with barely a notice his cock erupted with a thick load.