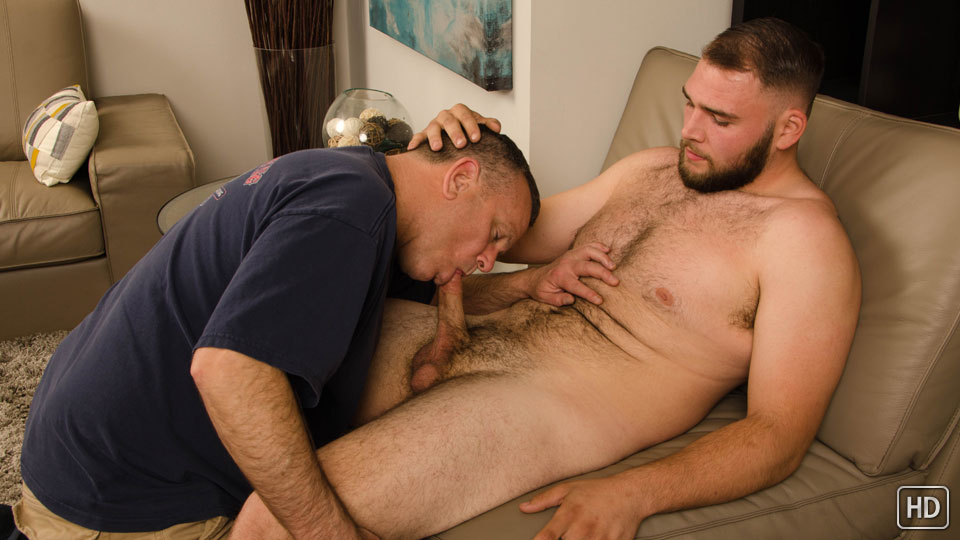 Getting William back took some work. But, man, was it ever worth the effort. After a couple missed connections over the past year, he finally made it in to get his first BJ from another guy. Apparently, his webcam fans have been waiting for this moment. Several of them may have actually helped pushed the right buttons. So, thanks to you guys!
Whatever was motivating him, William showed up at the loft with a boner pushing through his jeans.
"I've been saving up for days."
That almost sounded like a plea to get his nut out. And definitely was a cue to get to work.
William didn't seem to expect the royal treatment he was about to get; the look on his face told the whole story. From, "This feels pretty good," to "Oh, my god."
Especially when my tongue made its way toward his ass. William wasn't sure about getting rimmed, but every indication was a green light the whole way. It didn't take too long before he was ready to blow.
And by "blow" I mean four... count them... FOUR back-to-back cumshots that went everywhere: from covering his face to shooting in my mouth.
If you haven't seen William's live shows make sure to check them out. And let him know you saw him here!