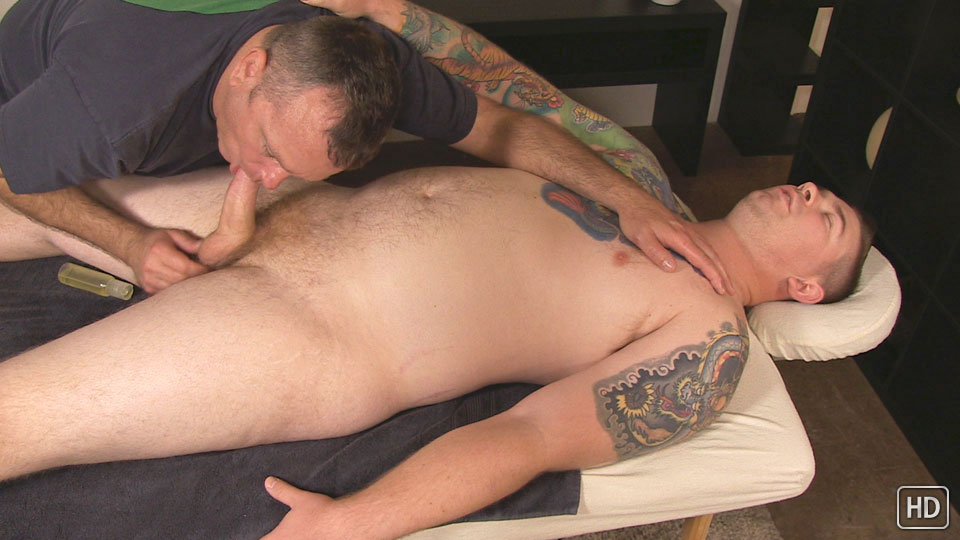 When Steve got in touch about doing another shoot, he said that he could use a little holiday spending cash. But the tone of the conversation led me to think there was more to it than just money and that he was ready for another explosive orgasm.
That thought was more or less confirmed when Steve showed up with a week's worth of cum stored up. We hadn't even talked about what kind of shoot we'd be doing.
"How about another massage?" he suggested. "I've been so horny lately fantasizing about that."
And, boy, was he ever horny. If Steve had any reservations about having his ass played with before, they seemed to have completely disappeared. He started moaning when I spread his cheeks to rub his hole and it got even louder when I buried my tongue in his ass.
Once he flipped over to his back, Steve's cock was throbbing hard and leaking precum. He was so charged up that we had to stop a few times because he was so close to cumming. I did my best to keep him right on the edge, slowly teasing him by sucking his balls and playing with his foreskin.
One last little tease was all it took to push him up to the finish line. I was barely able to pull off in time before Steve was shooting his load all over his chest, hitting himself in the face with one giant squirt.