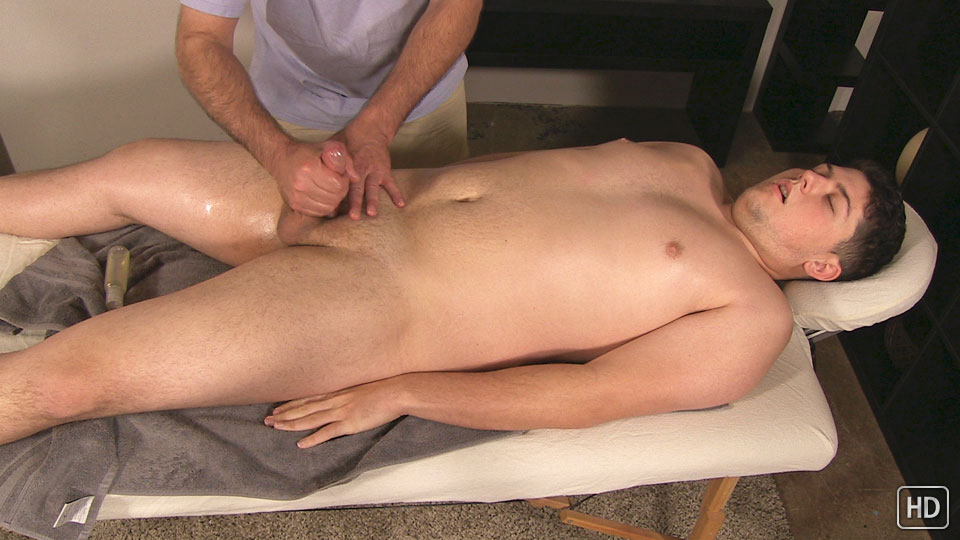 Danny took his time before deciding to come back for a happy-ending massage. He'd gone out and paid for one before, but that was with a girl. And even though he said that he was curious about guys, he'd never done anything with another dude. After a few weeks, he decided to give it a shot.
A little nervous showing up, he wasn't exactly popping a boner right out of the gates. It wasn't until he lay onto his back and, eyes closed, starting getting hard with a few tugs on his thick, uncut cock.
Thankfully, he'd saved up for a couple days and when the climax came, it was a whopper. Danny shot a huge stream of cum clear up his chest.