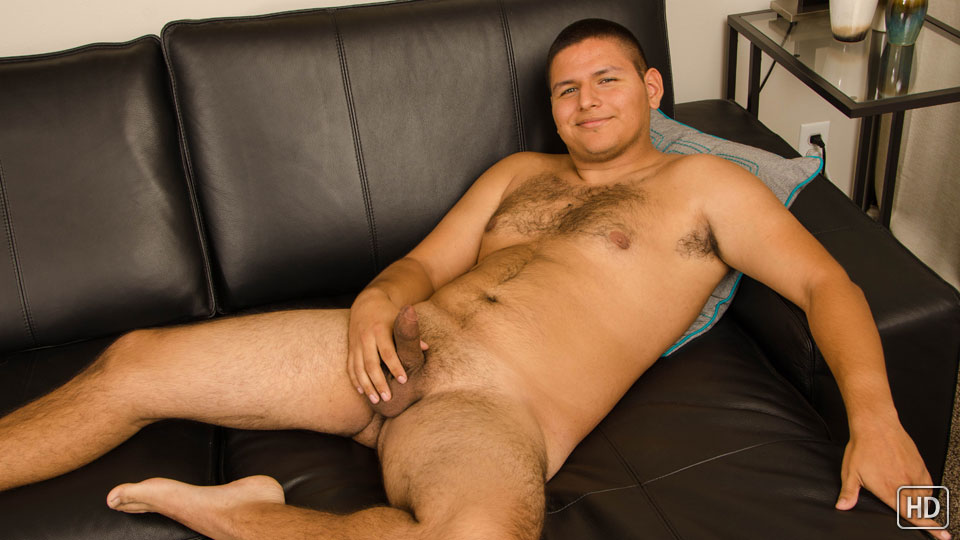 Carlos recently decided he wanted to do porn. And, so, he hit the pavement to send in applications and even auditioned for another site before coming in for his second time getting naked on camera.
He's a naturally hairy and thick guy. MMA was his sport of choice and admitted that he's trying to bulk up for that.
Carlos saved up for the shoot for a day which might not seem like much, but for a guy who normally jacks off 5 times a day he was almost begging to bust a nut.
The pressure of being in front of the lights and cameras had him a little nervous starting out, but it didn't take long for him to find his groove. And, thankfully, he wasn't too shy about showing off his nice bubble butt.
Heading into the finish line, Carlos' face showed the intensity of a man on a mission. He pounded his cock until he quietly whispered that he was about to cum. Thick streams ran down the shaft and coated his pubes in a gasping and well-earned climax.