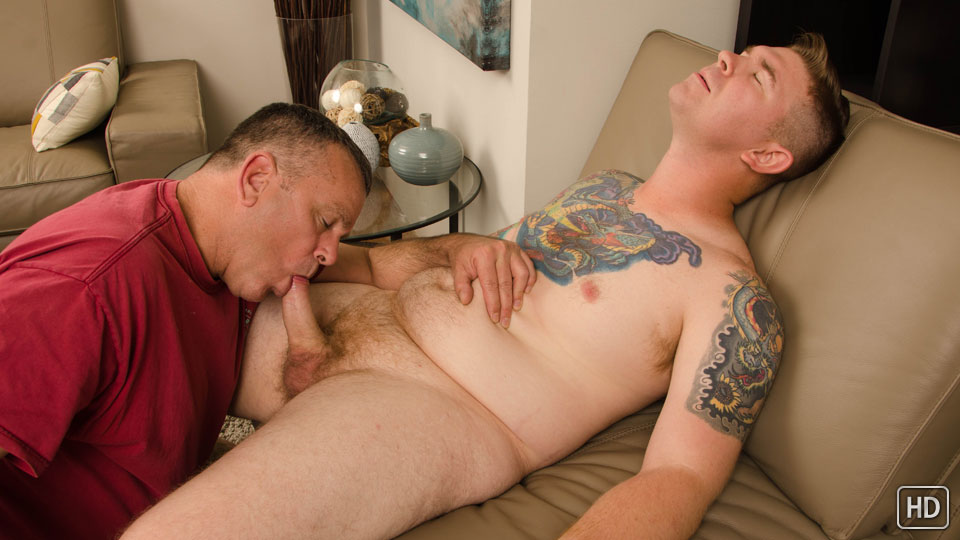 Steve's lady friend had been getting a little clingy lately and, in an effort to cool things down, he'd been seeing her less frequently. But then the flip-side of that started to hit him: he was super horny. Luckily, he knew just who to call.
With a week's worth of cum stored up, Steve was hard before the cameras were even turned on. And his facial expressions, as soon as my mouth was wrapped around his cock, left no doubt that he was glad he came back for another blowjob.
Last time, Steve was pretty reluctant to get rimmed. He'd tried it once, but said he wasn't a big fan. When I asked him if he wanted to give it another shot, Steve gladly grabbed the back of his legs to pull them back and give my tongue full access to his virgin hole. I think this time it was better than even he expected!
It didn't take long before Steve was ready to blow his load. While I ramped him up to the finish line, he quietly whispered, "Oh, yeah, I'm close. Fuck, yes. Just like that." Within seconds Steve was squirting cum all over his belly and up the side of his chest.