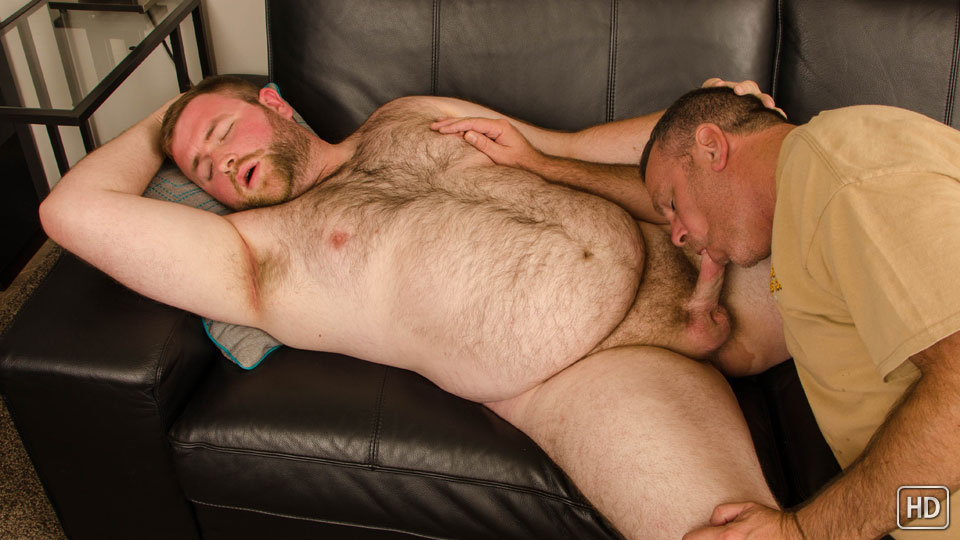 Talk about foreplay! This was a scene that was long overdue. Almost two years after first showing up on the site, Tommy is finally back to get his cock serviced.
Looking sexy as usual and hornier than ever, Tommy showed up with a bulging hard-on behind his jeans. It was a pre-cum-dripping treat that I couldn't wait to get in my mouth. And apparently he couldn't wait for either. As soon I started sucking, Tommy was moaning loudly in appreciation.
By the time he stood up to fuck my mouth, he was already on the edge of cumming. A few tweaks of his nipples drove him wild. Grabbing the back of my head, he thrust his hips to drive his dick further down my throat.
With a week's worth of cum stored in his balls, it was no wonder why Tommy was so horned up. And when the release came it was explosive. A last few seconds of working his shaft was all it took for a virtual geyser of cum to spray all over Tommy's furry chest as he groaned and writhed on the couch.