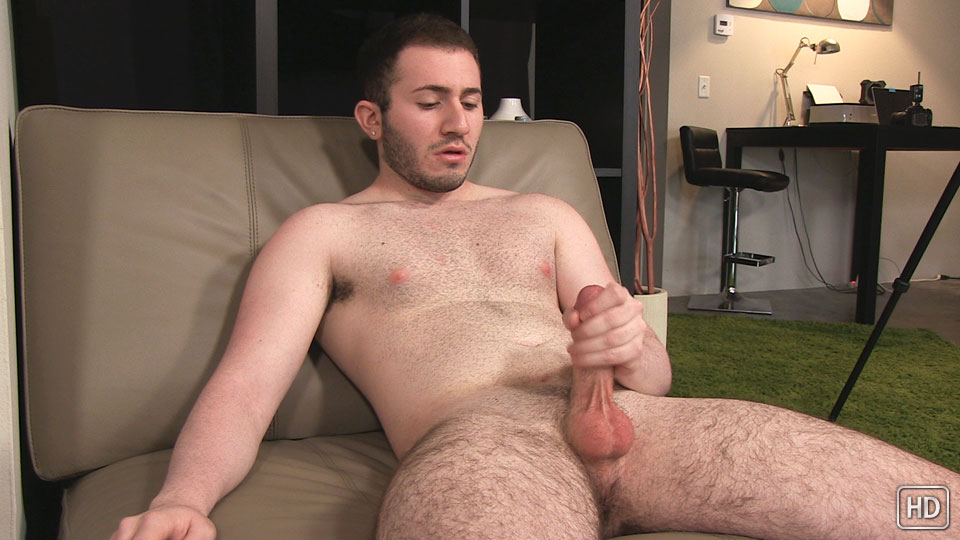 Before his solo shoot, Eric nervously came by the studio with a battery of questions. At just 20 y/o and anxious to try his hand at porn, he was curious how everything worked.
After going through the details, I wanted to take a few test pics and saw right away that he was probably more excited to get going than I realized: Eric was already hard at the anticipation of getting naked in front of the camera.
I'd wanted to wait to let his body hair grow in, but it seemed almost cruel to let him leave with blue balls. So, I set up the cameras and let Eric go at it.
If I hadn't told him to stroke his cock for a while before busting, I swear he'd have cum in about 5 seconds. When he did get the thumbs up, he was obviously ready and proceeded to shoot a healthy load that dripped down his balls while he twitched and convulsed.