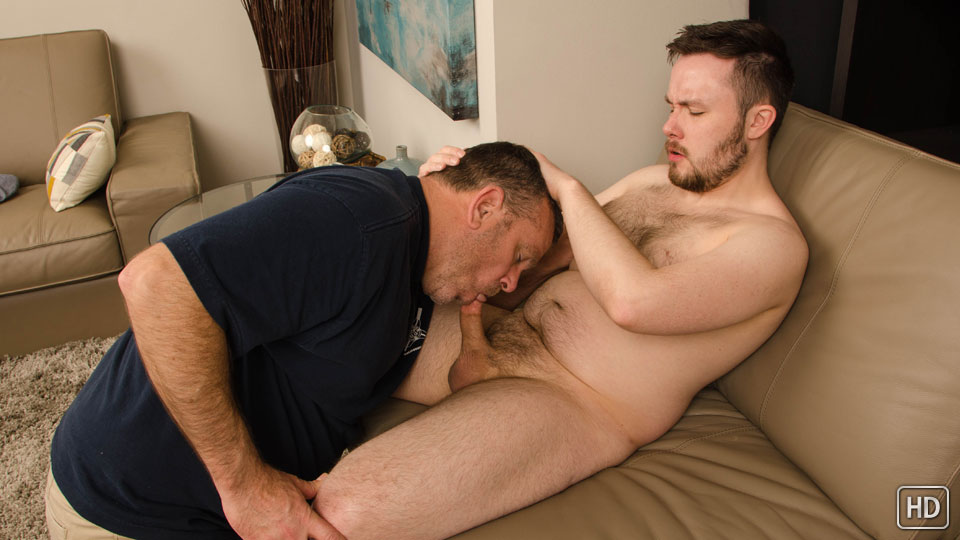 Caleb may have been horny the night he sent me a text message.
"That massage shoot was hot. Can we do another blowjob?"
It was about all I needed to hear before the cameras were ready to roll. And Caleb, apparently, was just as ready. When he showed up the next day, I'd barely unzipped his jeans when out popped his raging boner.
As I got busy with the task at hand, licking his balls and mushroom head, Caleb wasn't going to sit there idly. He's definitely got wired nipples and got himself ramped up as he tweaked them while watching his cock get worked over by my mouth.
If there was one thing I was looking forward to, it was burying my face between his ass cheeks. And, judging from Caleb's facial expressions, he might have been looking forward to it as well.
Getting Caleb over the finish line took some work, but I wasn't going to complain about it. The reward came (no pun intended) when he closed his eyes with a look of ecstasy on his face, playing with his nipples, and let me know he was about to blow. Caleb moaned in pleasure while my hand was coated in his thick, creamy load.