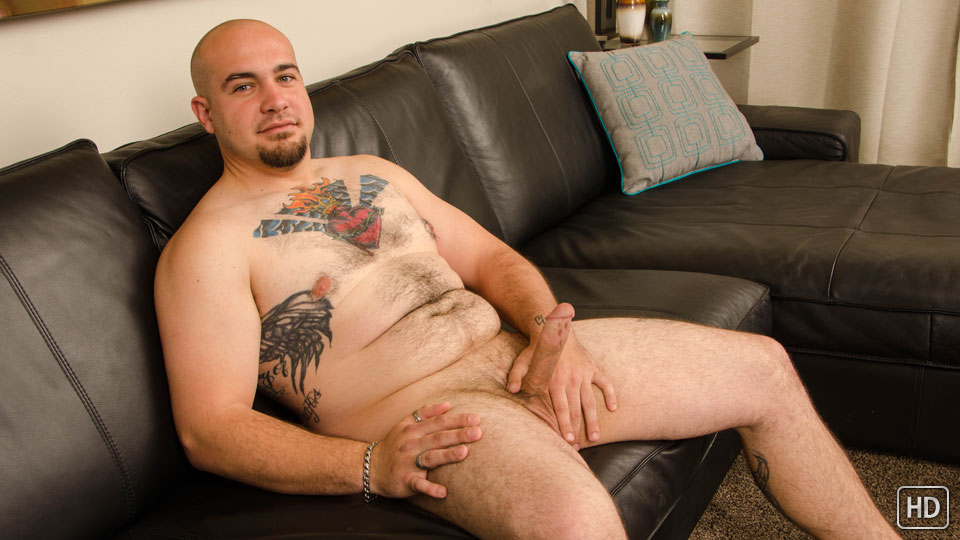 Johnny was going through ads, looking for ways to make some extra cash when he came across one that seemed to fit him to a tee. Not being a shy one, he figured he'd try bearing it all on camera for the first time.
He's a character. 23 y/o, str8, recently divorced, and full of laughs. When he showed up for the shoot, I found out that he'd asked a buddy to drop him off. I asked what that guy thought about Johnny doing porn.
"He was laughing about the whole thing," he replied, "but he thought it was pretty typical for me to try something like this."
Once he dropped trou' it didn't take long for Johnny to get himself hard. The cameras can be intimidating, and he was on the quiet side getting through the shoot. But when he got the go-ahead to finish off, Johnny's breathing got deeper and popped a nice load onto his pubes that ran down his ball sack.