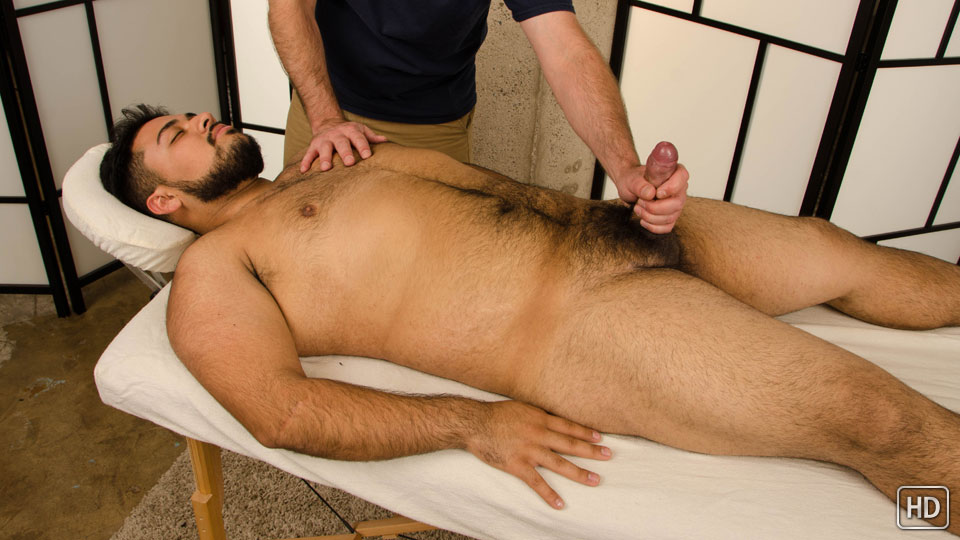 Julio had so much fun on his last shoot that he couldn't wait to come back. He'd never gotten a happy-ending massage before, so it seemed like a no brainer to give him a nice, erotic rub-down.
And he was more than ready. Julio had been saving up beforehand, even watching porn and edging himself. When I asked him if he was horny, he summed it up in two words: "A lot."
Julio was hard about as soon as my hands were rubbing down his back; his uncut cock was leaking precum even before he flipped over onto his back.
Once he rolled over, it was all I could do to keep him from firing off too quickly. I slowly teased his dick, rubbing the precum onto the tip and under his foreskin.
Going for the goal, I picked up the pace of stroking him, tweaking his nipples to get him up to the edge. Julio looked down briefly, nodding to let me know he was about to cum, and let loose a thick load onto his furry belly.