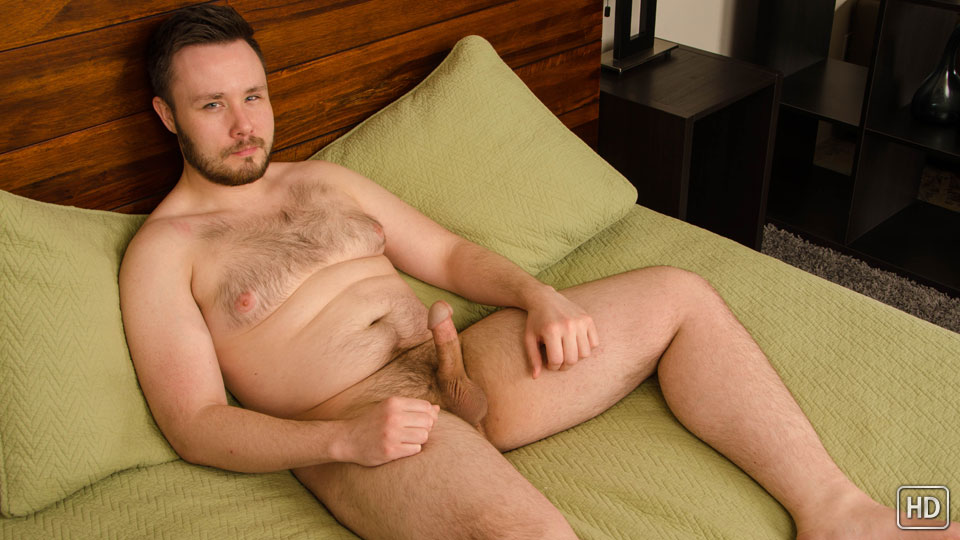 Caleb had been thinking about doing porn since he was in his early-20's. It took him a while to make the leap, though. Now 30 y/o, he decided it was time to give it a shot.
You might describe Caleb as a "pocket bear," standing at 5' 7" and a nice stocky and furry bod. Although he describes himself as equal opportunity when it comes to his taste in guys, the bear daddies and younger chubby cubs seemed to be his faves.
After peeling off his clothes, Caleb was sporting a thick cock with an even thicker head that mushroomed even bigger once he got hard. His jerk off style was slow and steady, paying extra attention to the tip.
Being an ass guy, it was hard not to notice Caleb's thick legs and hairy bubble butt. Top notch in my book.
Caleb is into nipple play, and spent some time working on his own while he built himself up to the grand finale. And when it came, the tension was palpable. Caleb's body clenched up right before spewing a thick load that ran down his hand and onto his pubes.