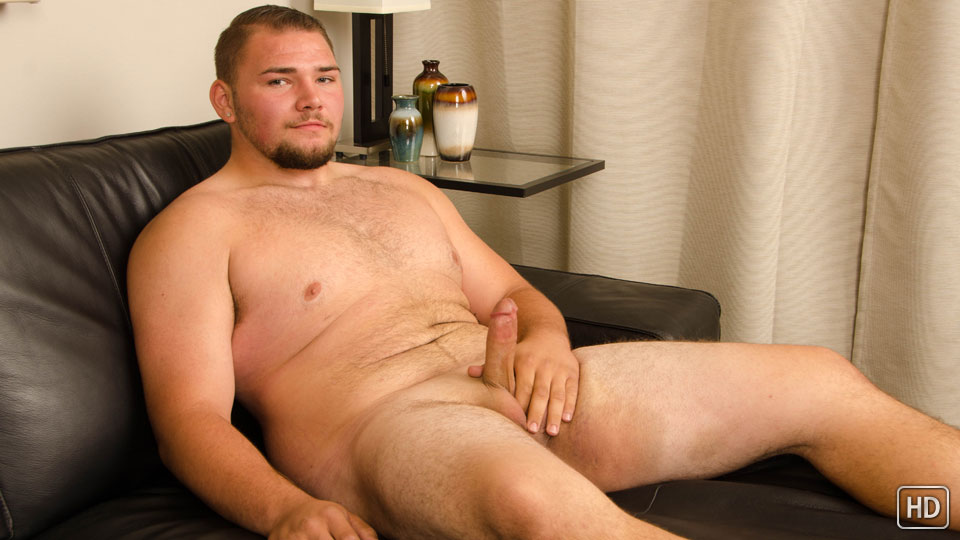 William is a young, beefy str8 dude with a special talent that I thought you all would enjoy!
Now 19 y/o, William grew up playing offensive line on his high school football team. At 6' 3" and a solid 265 lbs, that came as no surprise. When he showed up for his shoot, the sheer size of him definitely commanded some attention, though.
He'd recently gotten into webcamming and thought he'd give "real porn" a shot while he was at it. William was admittedly nervous for his first time. And it showed. He had that "deer-in-the-headlights" thing going on.
William was a bit of a late-bloomer (in today's standards anyway), and figured out how to jerk off when he was 15. Around the same time, he realized that if he kept going that he could cum over and over, pretty much back-to-back. Four times in a row is his record.
If he started out a little uncertain about having the lights and cameras pointed at him, William was set to go at literally a moment's notice when he got the go-ahead for the grand finale. His first shot nearly flew over his shoulder. But before I had a chance to get the close-up, he was already going for round two. And within seconds after that, William proceeded to stroke himself to a third cumshot as his whole body convulsed with all the intensity.
Now that's talent!