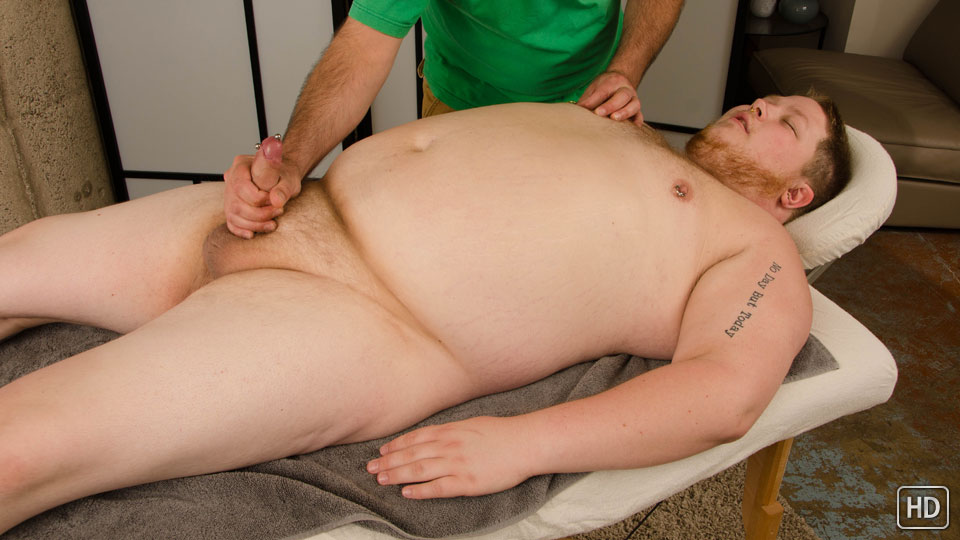 I don't know who was more excited about this shoot: me or Jackson. When I hit him up about coming back for a happy-ending massage, he was all for it.
He'd never gotten one before. Despite the "regular" massages Jackson goes in for about once a month, they never turned into anything more than a good shoulder rub down. I promised that this one would leave him much more relaxed.
And relaxed was just what he was, from the moment my hands roamed across his back, down to his ass, Jackson let out repeated moans of appreciation.
Once he was on his back, Jackson's cock was rock hard and leaking so much pre-cum; I made a point of giving it a taste.
Jackson was ready to shoot after all the teasing he'd gotten. With a solid grasp on his dick, he moaned as he got closer and closer to cumming, leaving my hand covered in a thick load while he writhed on the massage table.