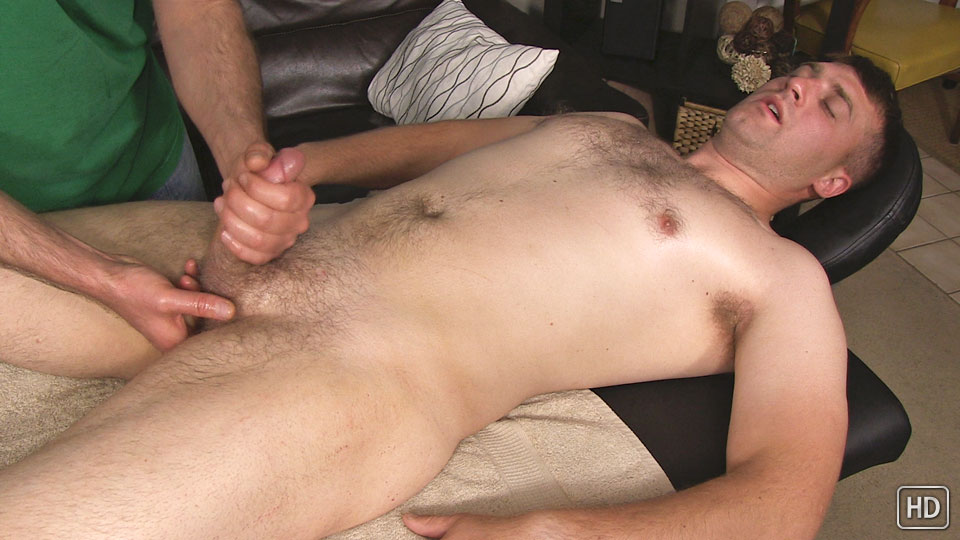 I had mentioned the possibility of doing a massage scene to Miller. He'd gotten several while on deployments overseas, but those were all from females. When I approached him about it again it took a minute to think about it, but the cash seemed to win him over. At least that's what I initially thought.
Once Miller showed up and got undressed, I could see he was already getting hard while wrapping the towel around himself. And he had boner when he took it off as the cameras were rolling. I could tell this was going to be a fun one.
When my hands moved down from Miller's back and across his ass, rather than clenching up, he spread his legs and lifted up to give me better access to his hole. Listen carefully and you'll hear a quiet moan when a finger slipped inside of him.
Miller flipped over with a rock hard cock. Just barely letting my hands glide by it made him get even harder, so I knew it wouldn't be long before he was going to blow.
After rubbing down his body and teasing his cock some more, I lubed up a finger and slid it in his ass. That was going to be the magic button, for sure. As I picked up the pace of stroking him, Miller's eyes were squeezed shut and his balls practically disappeared as they pulled up inside of him, right before letting out one final gasp and cum ran down his cock.