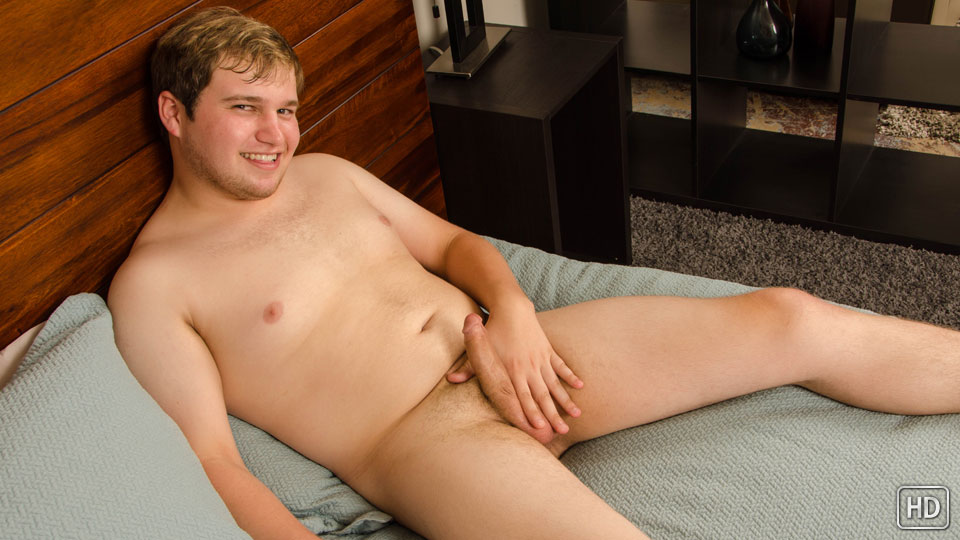 Dusty turned 18 not too long ago and decided to hit the ground running with his dream of doing porn. He'd been doing some webcam stuff for a while and thought he'd look for some "real" porn gigs which is when our paths met.
He has a bubbly personality and, despite the innocent smile, has a naughty side to him, all of which lend themselves well to the camera. For being as young as he is, he's already racked up a few hot sexual experiences. He's into puppy play, and recently had a 4-way with his boyfriend (who, incidentally, came with him and was watching the whole show while we were shooting.)
There was a nervousness about Dusty once the cameras were rolling that made him laugh a few times, as if in disbelief that he was actually making a porn video. I hope you'll find it as adorable as I did, almost as much as I enjoyed seeing him bent over showing off his hot bubble butt.
Dusty did the unspeakable and actually faked an orgasm with someone he and his bf had hooked up with the night before. But it was all for the good of the cause: saving up a big load for his porn debut! The outcome (or, out-cum?) even surprised Dusty because, he said, it was the biggest load he'd ever shot. It landed all the way up to his shoulder!