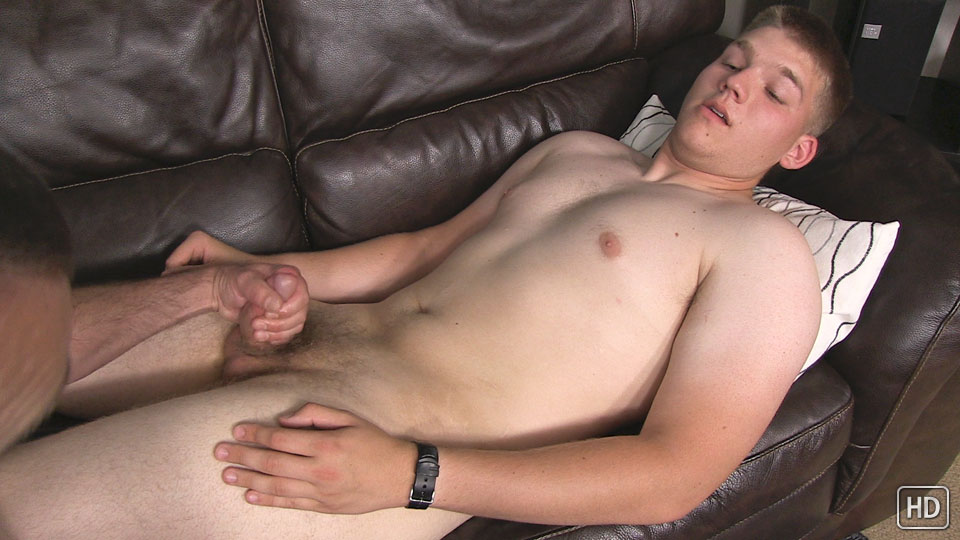 Josh is a relative new-comer to San Diego. He's 20 y/o and made his way west courtesy of the military. He's a fairly big guy, standing at 6' 2" and has what you might call "baby fat". Not to mention a baby face.
When I saw Josh online a while ago, I hit him up about doing porn. He was caught off guard since he'd never considered it before, but decided to give it shot.
Josh is a str8 guy with a new girlfriend (she didn't know he was doing the shoot). Like I do with all the guys, I told him to hold off and save up a load. Well, long story short, his GF decided to finally let Josh "get the goods" the morning of his shoot which left him struggling a bit to stay hard in front of the camera. He spent a lot of the time with his eyes shut, fantasizing about something in order to keep it up.
When it came time for the grand finale, I figured he could use some help getting over the edge. I offered him some lube and to close his eyes to let me finish him off.
"Sure, I guess," Josh responded.
It took some work to get him there, but after a few minutes Josh's whole body was clenched up and he fired a decent shot of jizz up his stomach with an audible gasp.