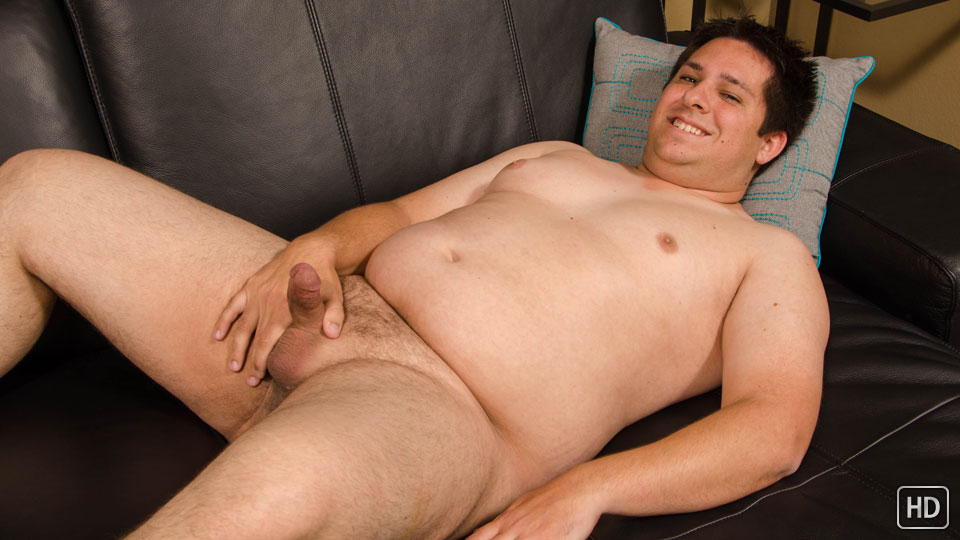 Nate isn't new to porn, but it had been a while since he did a couple shoots back when he was 19 y/o. He's 28 now and put on some weight since then. So when he heard about this site, he was excited to get the chance to get naked again on camera; he's a self-described exhibitionist. He even convinced his girlfriend to give him a pass to do another shoot.
Even so, he was a little nervous when he showed up. He'd never done a jerk-off video so he actually did some homework ahead of time, watched a few videos, and asked some friends about how to make it look hot.
I think it paid off. It didn't hurt that he's turned on by the cameras. In fact, when he got the thumbs up for his cumshot, he closed his eyes at first to get himself built up to the finish line. But when he opened them up again and saw the camera pointed at him, it pushed him right over the edge. So much so that he shot a huge load that flew clear over his shoulder.