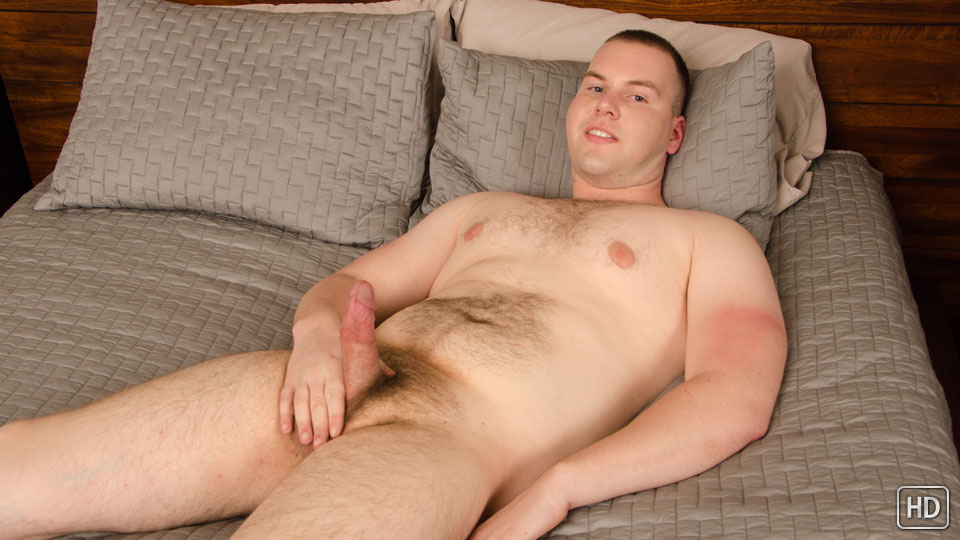 Andrew lives in the next state over from Cali, but comes to San Diego every once in a while for work. We'd been talking for a few weeks before finally meeting up for his very first porn shoot.
He's 23 y/o and, being a stockier guy, he was a linebacker on his high school football team. Thankfully, he's also put away his razor and let his body hair grow in, recently. He's got some "man-bush" as he put it.
Andrew had thought about doing porn before, so when I hit him up, he jumped at the chance to get naked on camera. He admitted to being a bit of an exhibitionist. He'd even told a handful of buddies about coming over for the shoot.
When things got started, Andrew's eyes were focused on the porn playing in the background, but after a few minutes he loosened up and started getting into his porn star mode. By the end, Andrew was just looking down at his cock as he ramped up to a sticky 3-day cumshot that coated his furry tummy.