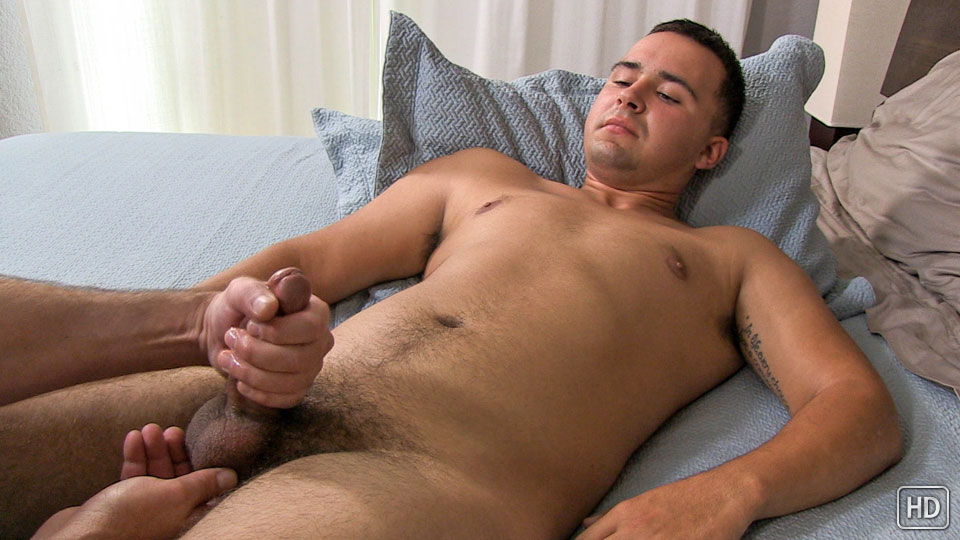 20 y/o Xander is buddies with a guy who had come in for a shoot and ended up referring a bunch of his friends (including Xander). Word of mouth can be a great thing!
The kind of funny thing about this shoot was that Xander had no idea why he was being brought over. His friend just showed up with Xander not realizing he was making his porn debut.
Xander rolled with the game plan pretty well, I thought. He admitted it was a little weird at first, but as things went along he loosened up and seemed to even be enjoying the new experience of jerking off in front of someone holding a camera.
I decided to roll the dice and see just how far Xander was ready to go. Out came the ol' measuring tape and things got more interesting. Xander flinched a little bit when I didn't let go of his cock letting out a slight nervous laugh over the situation. But he agreed without hesitation when I offered to finish him off. I lubed his dick up and within a few strokes Xander shot his load all over his stomach and clear up his side.
But shhhh... I promised not tell his buddy about that part! (wink)