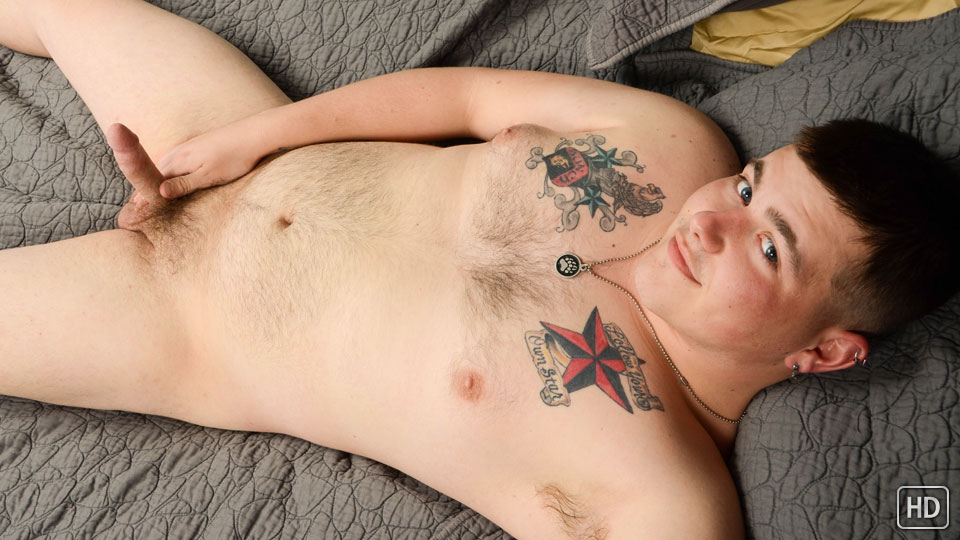 Cody is a 20 y/o Midwest boy who came to San Diego courtesy of the military. We'd met and hung out a few times before he found out about my job shooting porn. Once the cat was out of the bag, Cody actually asked me if he could do a video before I had the chance to ask him about it!
He'd done a couple nude photoshoots before and seemed to like the attention of the camera. He'd even told a few friends about his first video shoot who all gave him the thumbs up.
I should've gotten a clue that something was up when Cody said during the interview part of the shoot that he had a fantasy about the "older-younger" sexual scenario. Little did I realize that he was setting things up for an end to his shoot that I didn't anticipate.
When we got there and I was setting up the cameras for his grande finale, Cody said he'd probably shoot a bigger load if he was more turned on. And with that, he pulled me onto the bed for some extra "inspiration" before blowing his load onto his furry belly.