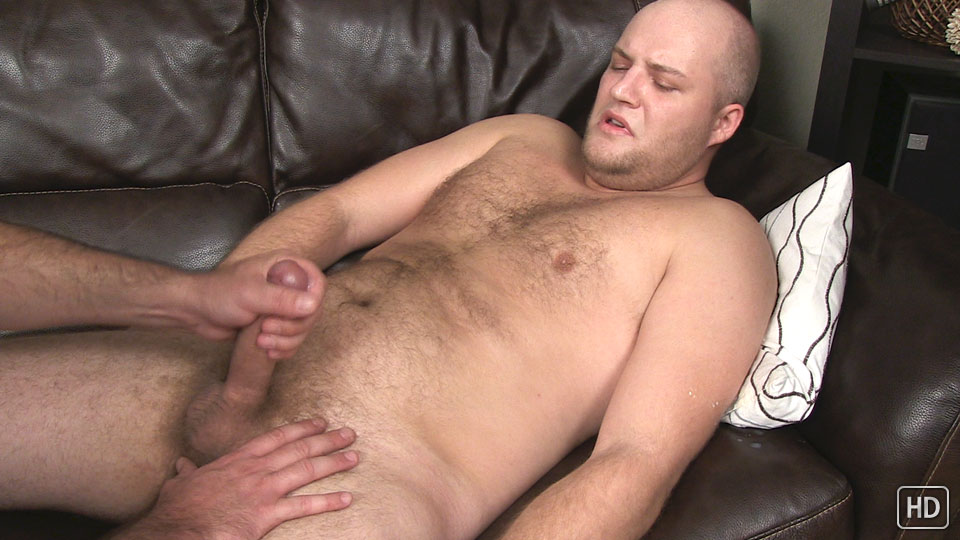 Dominic responded to an ad I had put up, looking for guys for porn work. He'd done a nude photo shoot once before, but seemed a little on edge about getting naked for the video cameras.
He's a fairly big dude, standing 6' 4" tall and 230lbs, and described himself as "pretty open" sexually. He's played around in "bi" situations, from what I could tell.
At first, it was difficult to get a good read on why he came across so nervous. As we got to shooting, though, it came out that he wasn't camera shy, but just horny and was hoping for a little action.
Never being one to turn down the chance to give a helping hand, I reached in and started jerking Dominic's thick uncut cock.
That did the trick, for sure. Dominic shot streams of cum that landed all the way up to his shoulder!