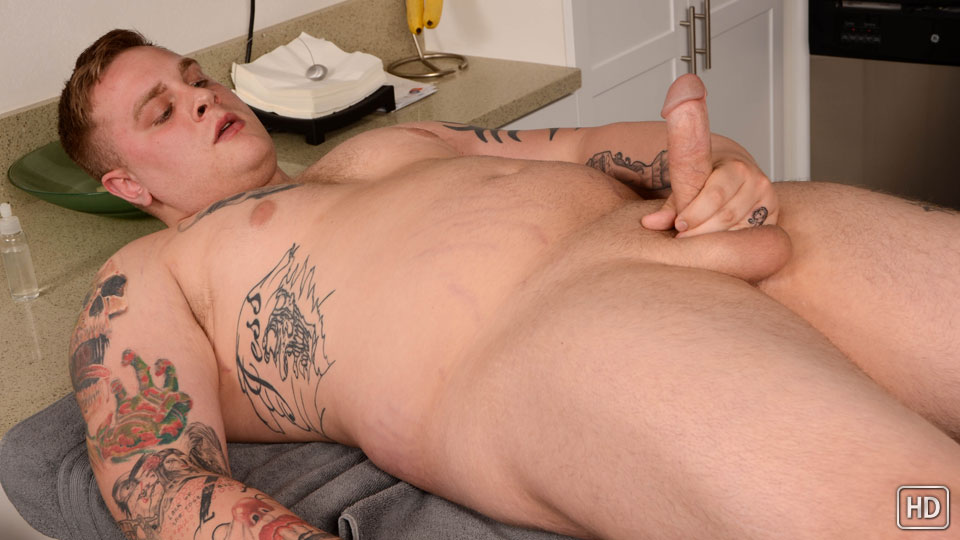 Gary just turned 24 y/o, and also recently got out of the military. He's a pretty big dude, too, standing at 6' 2" and weighing in at 265 lbs.
He'd done porn before a handful of years back and someone I knew had spotted him online, so I reached out to see if he'd want to give it another go.
Since his last time in front of the camera, Gary had really bulked up, putting on a good 100 lbs. He'd been getting in power lifting and said that he was going to start cutting back to show off his massive legs and chest.
Those aren't his only big attributes, though. Once Gary pulled off his shorts there was a thick cock and huge balls waiting beneath!
Gary was a little slow out of the gate, but once he got going it was a hot show. He pounded his dick and shot a creamy load onto the bar stool.