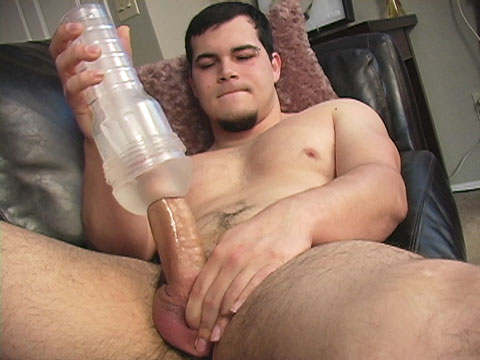 Mike was back in town and I asked him about trying a Fleshlight. His response was a little unexpected.
"Yeah, I used to have one of those. I loved it!"
Mike grabbed the Fleshlight and got right down to business, working it on his thick uncut cock with the familiarity of a long-time fuck buddy. He really liked standing up and bracing it on the side of the couch, thrusting his hips and pushing his cock deep inside.
While Mike was busy jacking off, his girlfriend was sitting just off camera giving him a show. And Mike was clearly turned on by having her watch him, too. The chemistry was so hot!
Mike started moaning as he got close to cumming. He closed his eyes, pulled the Fleshlight off, and pumped out a load while writhing on the couch.