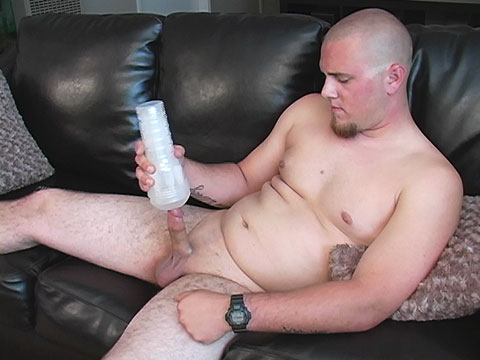 Jay is a 6'2" stocky 20 y/o straight guy who's into off-roading and working on his truck. He's kind of an "urban redneck" type of guy.
He'd posted an ad on a pick-up site and his rough-n-tough looks caught my eye, so I hit him up and asked if he'd ever thought about getting naked on camera.
Jay said he'd always wanted to get into porn and that he really likes showing off. One of his big turn-ons is having sex in places where he might get caught.
I pulled out the IceJack during his shoot and let him try it out which got his dick really hard. He uses it for a while then pulls it off and shoots 9 squirts of cum all over his belly.