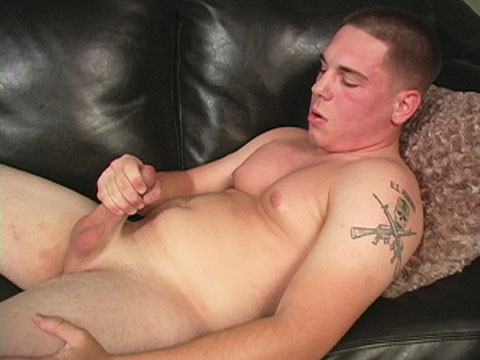 Matthew is 19y/o and comes from a really, really small town in the deep south. He signed up with the Marines and suddenly found himself in San Diego.
As much as he tried to cover up his accent, the country boy was pretty evident. He likes to hunt, drink beer, and, when the truck isn't out of gas, he and the boys go out "muddin'."
He's no stranger to getting naked in front of other people. In fact, he and some buddies dropped trou' and ran through the local MalWart once.
Good times. Until the cops showed up and put him in cuffs.