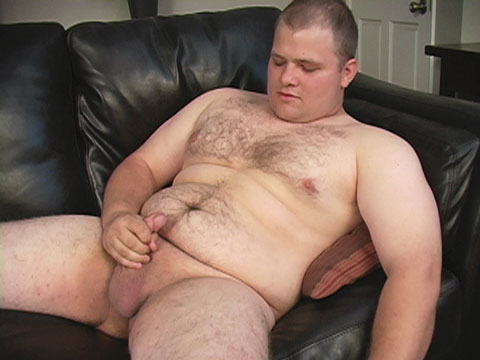 I found Buck trying to pick up a girl online. The tables got turned a bit when I ended up picking him up... to do porn!
Buck is a 22 y/o southern boy who made his way to the west coast after joining the military. He's straight and wanted to make that clear while explaining that he likes anal sex (with girls) and the times he's gotten rimmed:
"It feels pretty good, but there are only a couple positions you can do that and they don't look very manly."
Before we met up, he'd told me that he's not the most hung guy in the world. Of course, that gave me an excuse to measure his cock in the video. (wink) Buck also had told me that he shoots big loads. And he wasn't kidding about that - he nearly gave himself a facial!
Stay tuned after the cumshot for some behind-the-scenes fun when the delivery guy knocked on the door while Buck was still wiping the cum off his chest, and a trip to the shower to get cleaned up.